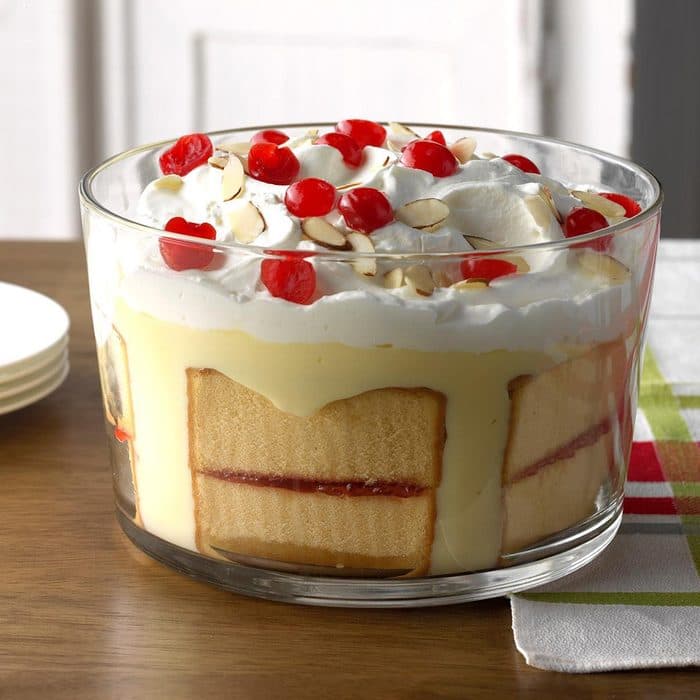 1 prepared loaf pound cake or 1 package (10-3/4 ounces) frozen pound cake, thawed
1/4 to 1/2 cup raspberry jam
1 package (3 to 3-1/2 ounces) regular or instant vanilla pudding mix
2-1/2 cups 2% milk
1 cup chilled heavy whipping cream
3 tablespoons confectioners' sugar
Slivered almonds
Maraschino cherries, halved
Slice pound cake in half horizontally. Spread with jam and replace top of cake. Slice cake into 9 pieces. Line the sides and fill the center of a 2-qt. glass serving bowl with cake pieces. Prepare pudding with milk. Pour over cake. Chill. Beat cream and sugar until soft peaks form; spread over cake and pudding. Chill at least 4 hours. Garnish with almonds and cherries.