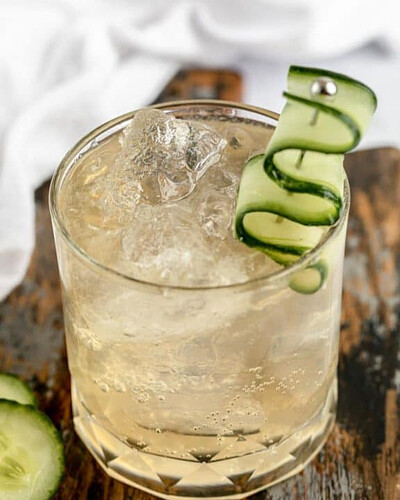 3 slices cucumber
1/2 ounce lime juice
1/4 ounce St. Germain elderflower liquor
1 1/4 ounces Hendricks gin (or other cucumber based gin)
1/2 ounce simple syrup
3 ounces ginger ale
1 cup ice
Place cucumber slices in a cocktail shaker.
Use a muddler or the handle of a wooden spoon to crush the cucumbers.
Add lime juice, elderflower liquor, gin, simple syrup, and ice.
Shake for about 30 seconds.
Pour the drink into a cocktail glass.
Top with ginger ale.
Garnish with a cucumber slice or lime wedge.