Welcome to a culinary journey through the vibrant flavors of Venezuela! Today, we're diving into two beloved recipes that capture the essence of Venezuelan cuisine: Pabellón Criollo and Guasacaca sauce. Prepare your taste buds for a mouthwatering experience as we guide you through the steps of creating these authentic dishes in the comfort of your own kitchen.
First up is Pabellón Criollo, a true Venezuelan classic. Picture tender, shredded beef mingling with flavorful black beans, accompanied by fluffy rice and sweet fried plantains. This hearty combination of textures and tastes is a staple in Venezuelan households, and we'll walk you through the process of bringing this iconic dish to life.
But no journey through Venezuelan cuisine would be complete without the vibrant and zesty Guasacaca sauce. Often compared to guacamole, this sauce adds a refreshing twist with a unique blend of avocado, lime juice, garlic, and fresh herbs. It's the perfect accompaniment to grilled meats, arepas, empanadas, or simply enjoyed as a dip with tortilla chips.
So, whether you're a fan of hearty meals or crave a burst of flavor in a versatile sauce, this post has something for you. Get ready to embark on a culinary adventure as we unravel the secrets behind Pabellón Criollo and Guasacaca sauce. Your taste buds are in for a treat as we explore the vibrant world of Venezuelan cuisine, one delicious recipe at a time.
Let's get cooking!
Pabellón Criollo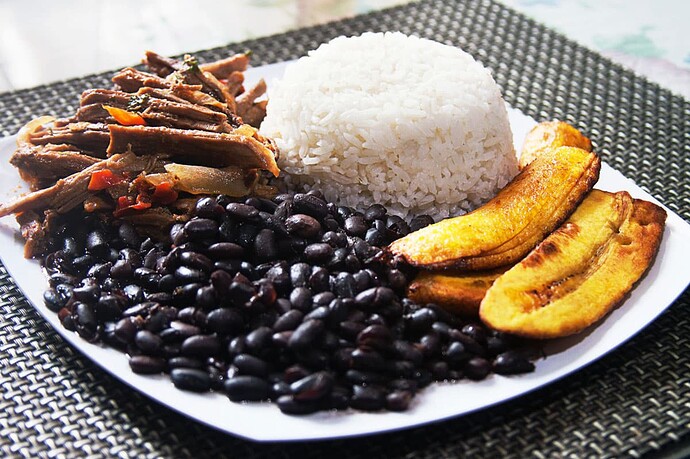 Ingredients:
1 pound flank steak or skirt steak
1 onion, diced
4 cloves of garlic, minced
1 bell pepper, diced
1 can (15 ounces) black beans, drained and rinsed
1 cup rice
2 ripe plantains
Vegetable oil for frying
Salt and pepper to taste
Guasacaca sauce for serving
Instructions:
Season the steak with salt and pepper. In a large pot or pressure cooker, add the steak, diced onion, minced garlic, and diced bell pepper. Add enough water to cover the steak.

If using a pressure cooker, cook the steak on high pressure for about 30 minutes until tender. If using a regular pot, simmer the steak for about 2-3 hours until it becomes tender and easy to shred. Remove the steak from the pot, shred it using two forks, and set it aside.

In a separate pot, cook the rice according to the package instructions.

In a saucepan, heat a tablespoon of vegetable oil and add the black beans. Season with salt and pepper and cook over medium heat for about 10 minutes, mashing some of the beans with a fork to thicken the mixture.

Peel the plantains and cut them into thick slices. Heat vegetable oil in a frying pan and fry the plantain slices until golden brown on both sides. Remove from the pan and place them on paper towels to drain excess oil.

To serve, arrange a portion of rice, black beans, shredded beef, and fried plantains on each plate. Drizzle guasacaca sauce over the shredded beef and serve hot.
Pabellón Criollo is a delicious and hearty dish that showcases the vibrant flavors of Venezuelan cuisine. The combination of the tender shredded beef, flavorful black beans, fluffy rice, and sweet fried plantains, all enhanced by the guasacaca sauce (recipe below), makes it a favorite among many people.
Guasacaca Sauce: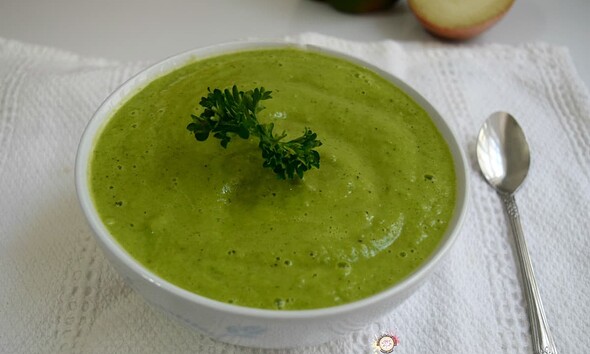 Ingredients:
2 ripe avocados
1 small onion, finely chopped
1 bell pepper (green or red), finely chopped
2 cloves of garlic, minced
1 small bunch of fresh cilantro, finely chopped
Juice of 1-2 limes (adjust to taste)
2 tablespoons white vinegar
2 tablespoons olive oil
1 jalapeño or serrano pepper, seeds removed and finely chopped (optional for heat)
Salt and pepper to taste
Instructions:
Cut the avocados in half, remove the pits, and scoop out the flesh into a bowl.
Mash the avocado flesh with a fork until you achieve your desired consistency (smooth or slightly chunky).
Add the finely chopped onion, bell pepper, minced garlic, and chopped cilantro to the bowl. Mix well.
Squeeze the lime juice over the mixture, starting with the juice of one lime, and add more to taste. Lime juice adds acidity and helps prevent the avocados from browning.
Stir in the white vinegar and olive oil.
If desired, add the finely chopped jalapeño or serrano pepper for some heat. Remember to remove the seeds to control the spiciness.
Season the guasacaca with salt and pepper to taste. Adjust the seasoning as needed.
Once everything is well combined, let the guasacaca sit for at least 15-20 minutes to allow the flavors to meld together.
Serve the guasacaca as a dip or condiment with tortilla chips, grilled meats, arepas, empanadas, or any other dishes you like.
This recipe can be easily adjusted to suit your taste preferences. You can experiment with the ingredient proportions and add additional spices or herbs if desired.
Until Next Time… Be Well!
RSN