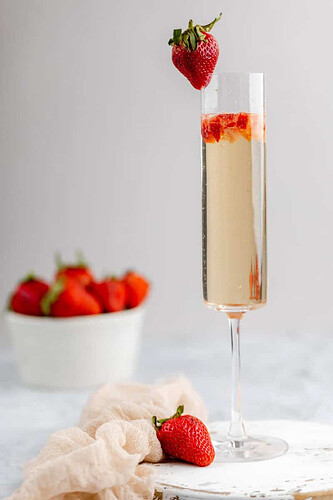 4 ounces Champagne
1 teaspoon triple sec
1 tablespoon very finely diced strawberries
Place about 1 tablespoon of diced strawberries in the bottom of a champagne flute.
Add triple sec.
Then slowly add the champagne to the champagne flute. Be careful not to fill too quickly, or it may over flow.
Garnish with a strawberry if you desire.