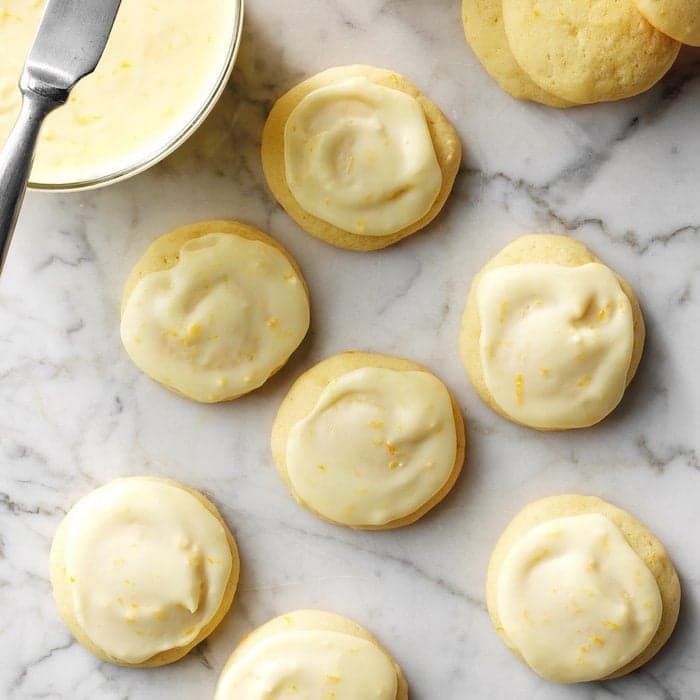 1 cup shortening
2 cups sugar
2 large eggs, separated, room temperature
1 cup buttermilk
5 cups all-purpose flour
2 teaspoons baking powder
2 teaspoons baking soda
Pinch salt
Juice and grated zest of 2 medium navel oranges
icing:
2 cups confectioners' sugar
1/4 cup orange juice
1 tablespoon butter
1 tablespoon grated orange zest
Preheat oven to 325°. In a bowl, cream shortening and sugar until light and fluffy, 5-7 minutes. Beat in egg yolks and buttermilk. Sift together flour, baking powder, baking soda and salt; add to creamed mixture alternately with orange juice and zest. Add egg whites and beat until smooth.
Drop by rounded teaspoonfuls onto greased cookie sheets. Bake until set, about 10 minutes. Remove to wire racks to cool completely.
For icing, combine all ingredients and beat until smooth. Frost cooled cookies.