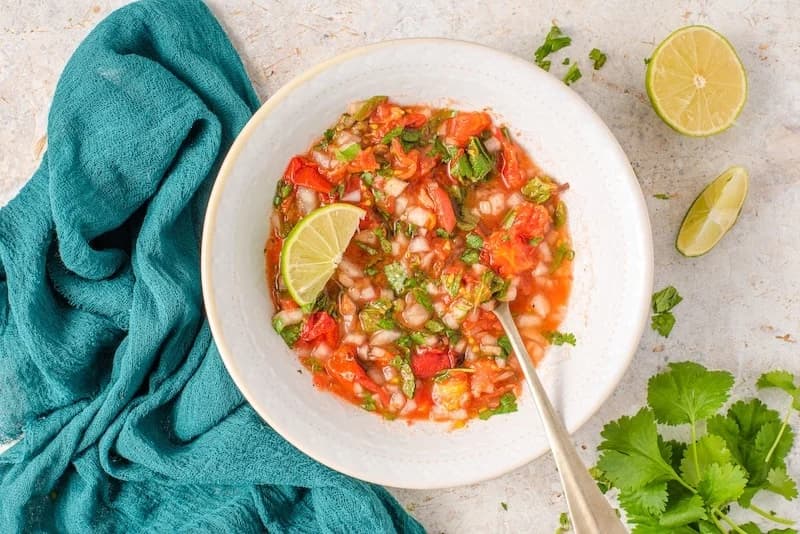 3 scallions
12 medium-size vine-ripened tomatoes
1 cup corn kernels
2 cloves garlic, minced
3 tablespoons olive oil
1 lime, juice only
1/2 cup chopped cilantro
1/2 jalapeno, seeded and minced
Salt and pepper to taste
Grill scallions and chop. Grill tomatoes whole until soft; grill corn. (You may do the grilling by any method; it may be done ahead of time unless you wish to serve the salsa hot.) Combine tomatoes, scallions and garlic in a bowl and "smash," i.e. break up, tomatoes. Add olive oil, lime juice, grilled corn kernels, cilantro, jalapeno and salt and pepper. Serve hot or cold over striped bass, swordfish or other white fish.