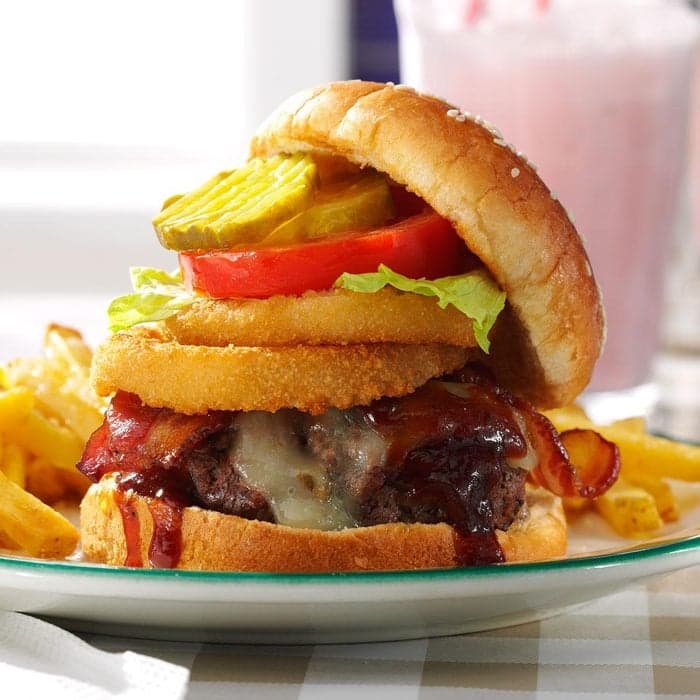 12 frozen onion rings
2 pounds ground beef
1/4 teaspoon garlic salt
1/4 teaspoon pepper
6 slices pepper jack cheese
6 hamburger buns, split and toasted
1 cup barbecue sauce
6 cooked bacon strips
Optional toppings: Lettuce leaves, sliced tomato and dill pickles
Bake onion rings according to package directions. Meanwhile, in a large bowl, combine beef, garlic salt and pepper; mix lightly but thoroughly. Shape into six 3/4-in.-thick patties.
In a large nonstick skillet, cook burgers over medium heat 5-7 minutes on each side or until a thermometer reads 160°, adding cheese during the last minute of cooking. Serve on buns with barbecue sauce, bacon, onion rings and toppings as desired.