Peach cobbler is a delicious and classic dessert that is perfect for any occasion, from a family gathering to a summer barbecue. This easy-to-make recipe is a crowd-pleaser, featuring juicy and sweet peaches that are baked to perfection with a buttery and crumbly topping. The recipe revealed today is a copycat attempt to replicate the taste of Hardee's.
Whether you're an experienced baker or a novice in the kitchen, this peach cobbler recipe is sure to satisfy your sweet tooth and leave you wanting more. So, let's get started and learn how to make this delightful dessert!
Enjoy!
=-=-=-=-=-=-=-=-=-=-=-=-=
New Secret Recipe Alert
=-=-=-=-=-=-=-=-=-=-=-=-=
Copycat Hardee's Peach Cobbler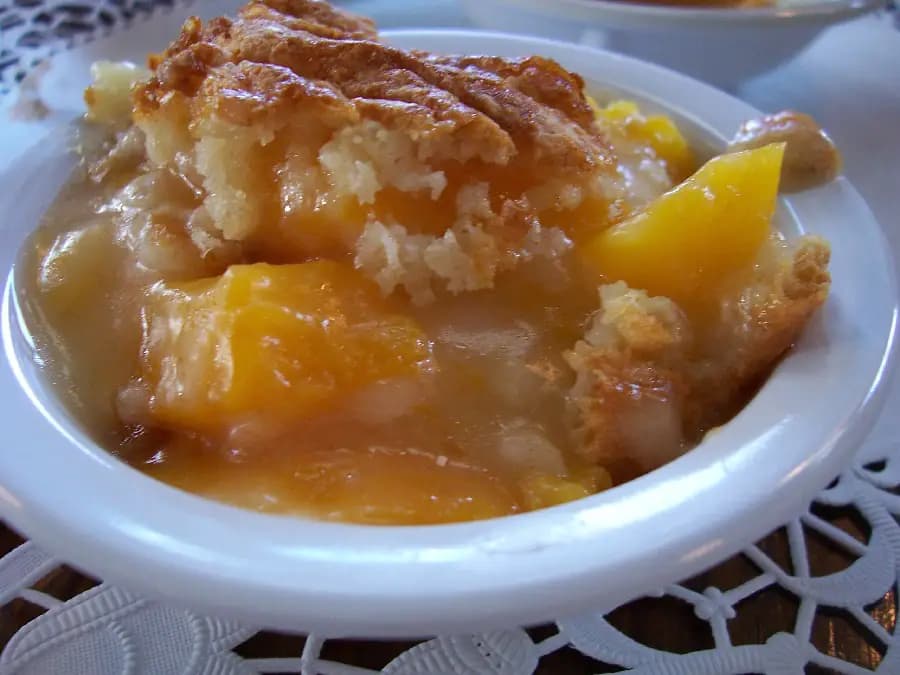 Ingredients:
1 large can peach pie filling
1 frozen pie crust, thawed
1/4 cup (1/2 stick) butter, cut into pats – thin slices
Cinnamon
Sugar
Baking Instructions:
Preheat oven to 375 degrees F.

Spread the pie filling into a square baking pan. Put the slices of butter on top of the pie filling, placing them as evenly as possible.

Carefully remove the pie crust from the pan it is in, and place it carefully on top of the pie filling and butter. You will need to cut off the edges that hang over and make them fit on the square pan. Sprinkle liberally with cinnamon and sugar.

Bake for about 20 to 25 minutes, until pie crust is lightly browned.
Serve with a scoop of vanilla ice cream.
Until Next Time… Be Well!
RSN