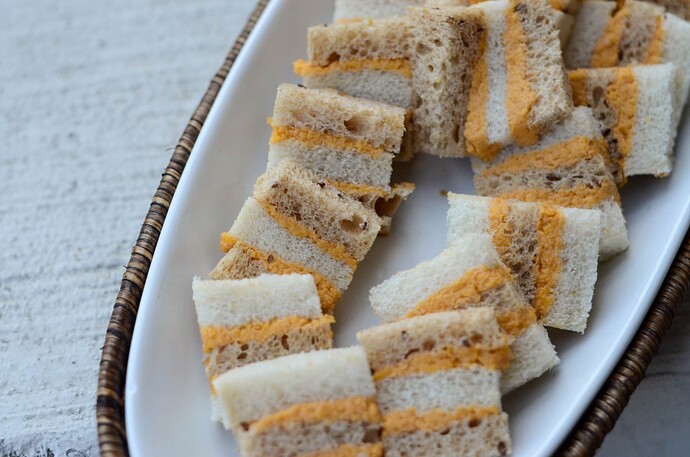 10 oz sharp Cheddar cheese, grated (3 cups)
2 oz (1/4 cup) lager or ale
Juice of 1 lemon (3 tablespoons)
2 tbsp. ketchup
2 tbsp. Worcestershire sauce
1 tbsp. prepared horseradish, drained
2 tsp. hot sauce, such as Tabasco or Crystal
1 1/2 tsp. dry mustard
1 garlic clove, minced
Combine all the ingredients in the bowl of a food processor and pulse until the mixture is smooth and spreadable.
Transfer to a small bowl to serve.
For ribbon sandwiches
Thickly spread 2 layers cheese spread between alternating, crustless white and wheat bread. Slice bread into 1/4-inch strips, then cut each strip into 2-inch pieces.