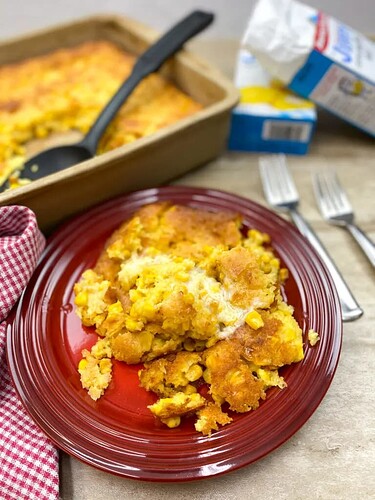 ½ cup butter, melted
2 eggs, beaten
1 (8.5 ounce) package dry cornbread mix
1 can whole kernel corn, drained
1 can cream-style sweet corn
1 cup sour cream
Optional: Spicy honey
Preheat oven to 350°F, and butter a 9x9 inch baking dish.
In a mixing bowl, combine butter, eggs, corn bread mix, whole and creamed corn and sour cream. If you want to get an airier version, whisk the eggs rapidly before adding to the mixture. Pour into baking dish.
Bake for 45 minutes or until golden brown on top.
If desired, top with spicy honey for a bit of a kick.