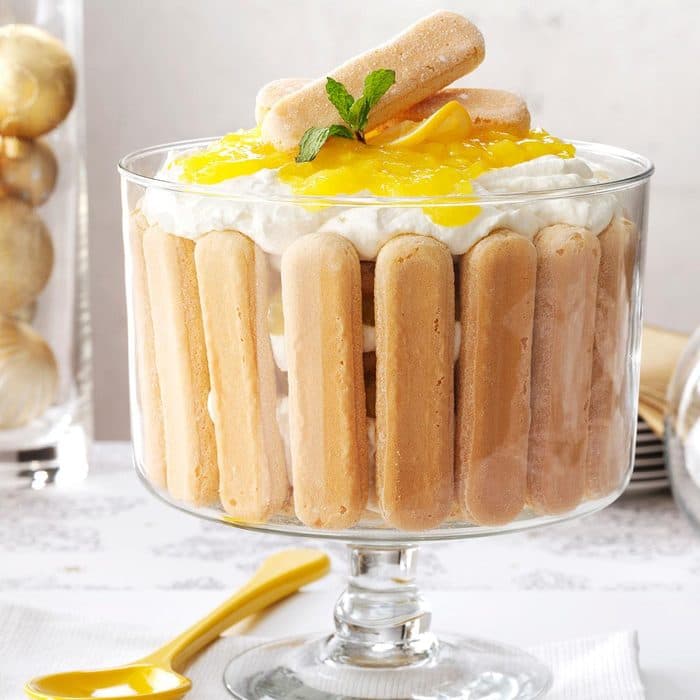 1 carton (15 ounces) ricotta cheese
11 ounces cream cheese, softened
3/4 cup sugar
2 teaspoons vanilla extract, divided
2 cups heavy whipping cream
2 cans (8 ounces each) unsweetened crushed pineapple, drained
1 can (15-3/4 ounces) lemon pie filling
3 packages (3 ounces each) ladyfingers, split
In a small bowl, beat the ricotta, cream cheese, sugar and 1 teaspoon vanilla until fluffy. In a large bowl, whip heavy cream until stiff peaks form; fold into ricotta mixture.
In another bowl, combine the pineapple, pie filling and remaining vanilla. In a 3-qt. trifle bowl or glass serving bowl, arrange two packages of ladyfingers over the bottom and up the sides.
Layer a third of the ricotta mixture, a third of the pineapple mixture and half of the remaining ladyfingers. Repeat layers once. Layer remaining ricotta and pineapple mixtures. Cover and refrigerate several hours or overnight.