Jerky Recipes
OVER 100 TASTY JERKY RECIPES !
Jerky makes a delicious snack for the whole family and a great gift for friends.
Once you taste REAL homemade jerky, you will never snap into one of those processed products you see at the store.
The Jerky Recipes cookbook is loaded with over 100 flavorful jerky recipes.
Discount Cookbook Club Members Get This Cookbook Free (password required):

(The cookbook club is a paid subscription that is separate from our free recipe forums)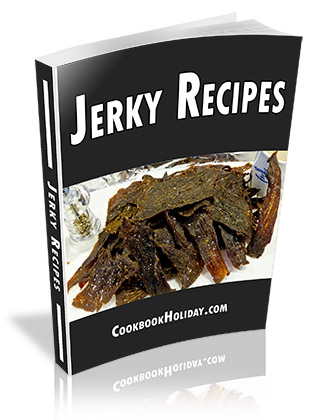 - Non Members Can Sign Up Here
- Or To Order This Title Separately Click Here