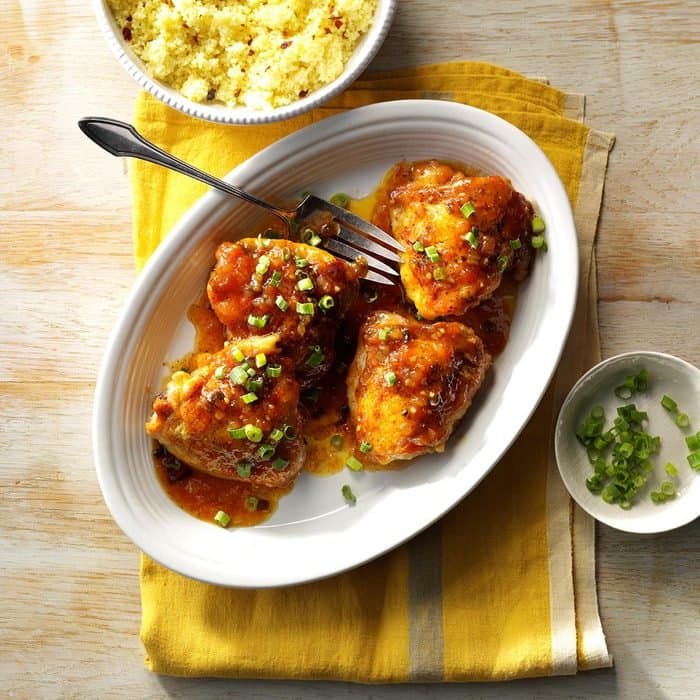 4 bone-in chicken thighs
1/2 teaspoon salt
1/2 teaspoon paprika
1/4 teaspoon pepper
1 tablespoon olive oil
1 shallot, finely chopped
2 garlic cloves, minced
1/2 cup apricot preserves
1/4 cup chicken broth
1 to 2 tablespoons horseradish sauce
4 green onions, sliced, divided
Sprinkle chicken with seasonings. In a large nonstick skillet, heat oil over medium-high heat; brown chicken on both sides, beginning skin side down. Remove from pan, reserving drippings.
In same pan, saute shallot and garlic in drippings over medium-high heat until tender, 1-2 minutes. Stir in preserves, broth, horseradish sauce and half of the green onions. Add chicken; cook, covered, over medium heat until a thermometer reads 170°-175°, 10-12 minutes.
To serve, spoon sauce over chicken; sprinkle with remaining green onions.