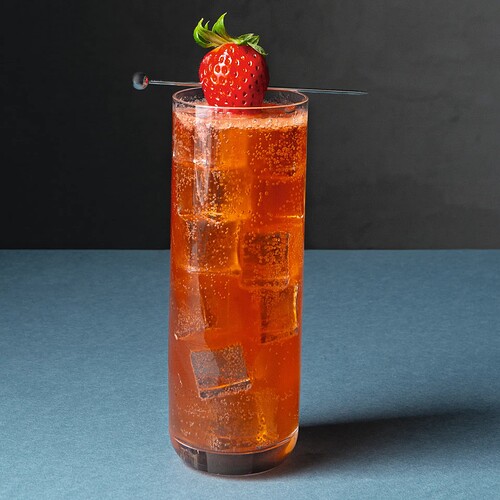 2 strawberries, hulled
½ oz. (15 ml) 1:1 simple syrup
2 oz (60 ml) bourbon
¾ oz (22 ml) fresh lemon juice
2 dashes Angostura bitters
3 oz (90 ml) ginger beer
Strawberry, to garnish
For the simple syrup, combine equal parts hot water and sugar in a resealable, airtight container and shake until all of the sugar dissolves. When refrigerated, the syrup keeps for 1 to 2 weeks.
Gently muddle the strawberries with the Simple Syrup in a cocktail shaker. Add the bourbon, lemon juice, and Angostura bitters, then fill with ice and shake vigorously for 10–15 seconds. Double strain into a highball glass filled with fresh ice and top with the ginger beer. Garnish with a fresh strawberry.