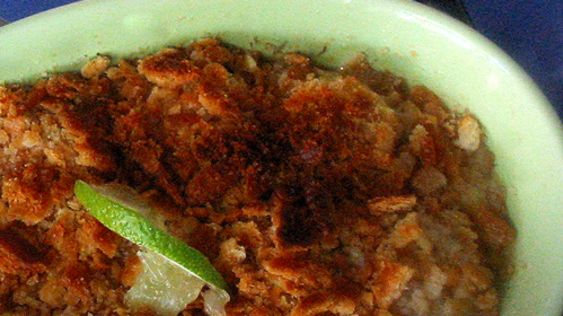 2 pounds sea scallops
salt and pepper to taste
1 tablespoon fresh thyme leaves minced
1/2 cup buttermilk
20 crushed Ritz Crackers
1/4 cup melted butter
1 lemon
Heat oven to 400 degrees.
In a bowl, season the scallops with salt and pepper. Add thyme and buttermilk and toss to coat the scallops.
Evenly place the scallops in an oven-proof casserole and cover with hand-crushed Ritz crackers. Top with melted butter and bake for 20 minutes.
Squeeze juice of lemon over the scallops and serve immediately.