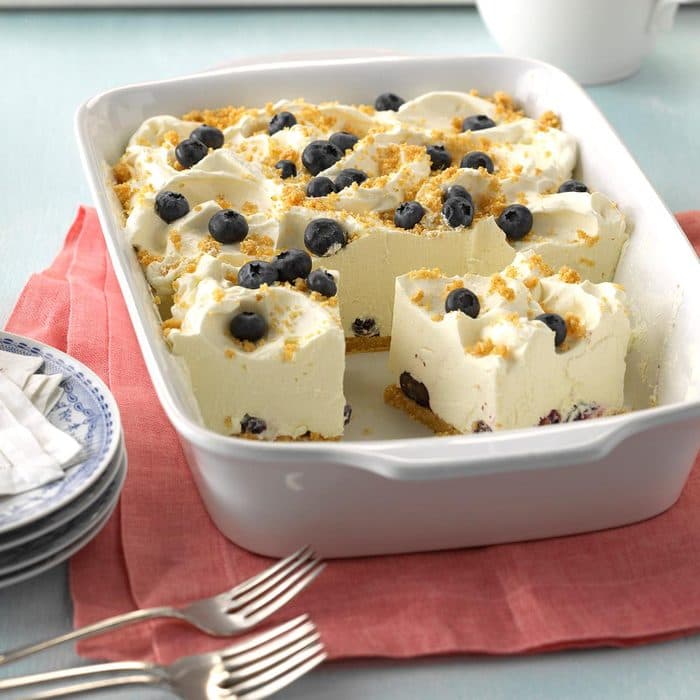 1-1/2 cups graham cracker crumbs (about 24)
1-1/3 cups sugar, divided
1/2 cup butter, melted
1-1/2 cups fresh blueberries, divided
1 package (3 ounces) lemon gelatin
1 cup boiling water
11 ounces cream cheese, softened
1 teaspoon vanilla extract
1 carton (16 ounces) frozen whipped topping, thawed
Combine cracker crumbs, 1/3 cup sugar and butter, reserving 2 tablespoons for topping. Press remaining crumb mixture into a 13x9-in. dish. Sprinkle with 1 cup blueberries.
In a small bowl, dissolve gelatin in boiling water; cool. In a large bowl, beat cream cheese and remaining 1 cup sugar. Add vanilla; mix well. Slowly add dissolved gelatin. Fold in whipped topping. Spread over blueberries. Refrigerate, covered, until set, about 3 hours. Top with reserved crumb mixture and remaining blueberries. Refrigerate leftovers.