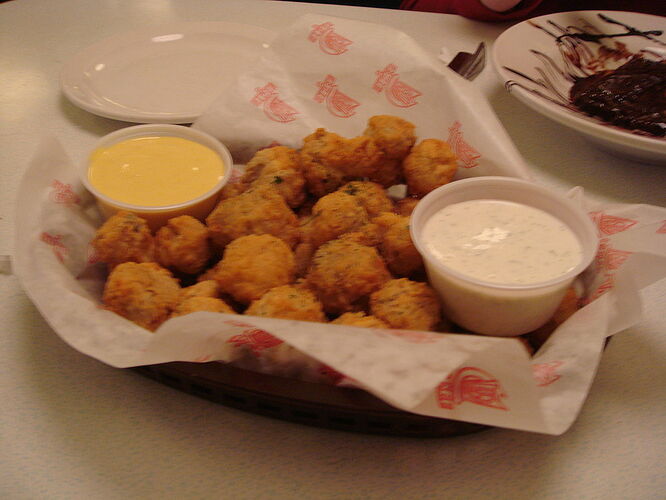 vegetable oil for frying
1 pound fresh white button mushrooms
1 cups all-purpose flour
2 teaspoons salt
1 1/2 teaspoons ground black pepper
1 cup buttermilk
1/2 cup water
Pour oil into a large saucepan or deep fryer to a depth of 3 to 4 inches
Heat the oil to 350 degrees. Gently clean the mushrooms with a damp paper towel.
If these stems are very large (greater than 3/4 inch), trim off the stem, as they may be woody.
If the mushrooms are small, there is no need to trim off the stem.
Combine the flour with the salt and pepper in a bowl.
Stir to combine the flour mixture.
Combine buttermilk and water in another bowl.
Dredge the mushrooms in the seasoned flour, shaking off the excess, and then dip them in the buttermilk.
Dredge them in the flour again. Knock off the excess flour.
Lower the mushrooms gently into the hot oil, cook them until they are golden brown.
It will take about 2 to 3 minutes for the mushrooms to cook.
Drain on a wire rack.
Serve with your favorite sauce.