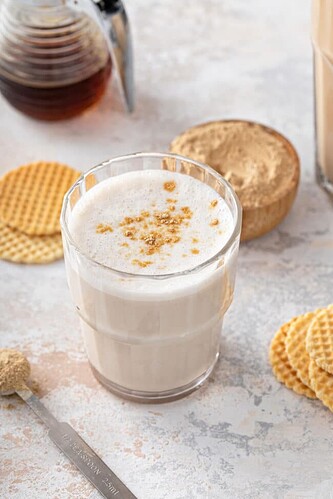 1 cup milk or non-dairy milk
1 cup full-fat coconut milk, or half and half or heavy cream
2 teaspoons maca powder
1/8 teaspoon ground cinnamon or to taste
1-2 tablespoons maple syrup, coconut sugar or honey or to taste
Optional:
1-2 espresso shots (optional)
1 tablespoon cacao powder or cocoa powder
1 teaspoon turmeric
Pinch of cardamon
Pinch of black pepper
Pinch of cayenne pepper
Add all the ingredients to a small saucepan and heat over medium-low heat. Simmer for about 5 minutes to allow the flavors to meld.
With a milk frother or a small whisk, whip the milk to get a nice foamy top. Serve.