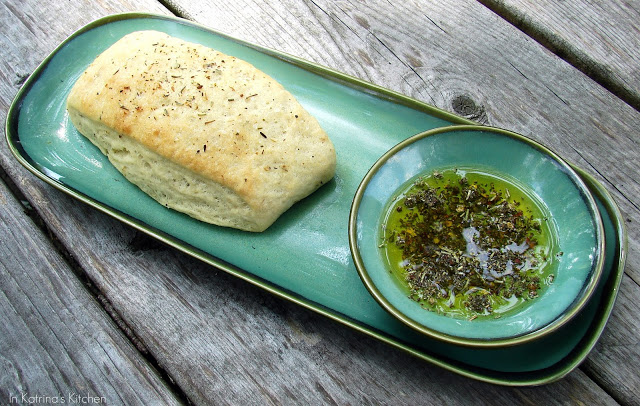 1 Tablespoon active dry yeast (or substitute one packet)
1 Tablespoon sugar
1 Cup warm water (105°-115°F)
2 ½ Cups flour, separated
1 teaspoon salt
2 Tablespoons fresh rosemary + extra for sprinkling
2 Tablespoons butter, melted
Sea salt for sprinkling on top
1.Combine yeast, sugar, and water in a large bowl and allow mixture to become bubbly (5-10 minutes).
2.Add 2 cups of flour, salt, and whatever seasonings you are using. Turn out onto a floured surface and knead for about 10 minutes by hand adding additional flour as necessary.
3.Place dough ball into an oiled bowl and cover with a towel. Let dough rise until doubled, about an hour.
4.Punch dough down and divide into 4 sections. Let dough rest for 5 minutes.
5.Shape dough into oblong loaves and place on greased baking sheet. Brush with melted butter and seasonings. Let rise for 25 minutes.
6.Just before baking sprinkle with sea salt. Bake at 400°F for 12-16 minutes until golden.
Notes:
You can substitute 1 Tablespoon dried rosemary or 1 Tablespoon dried Italian seasoning.
You can omit the rosemary/seasonings altogether. However, don't omit the salt.