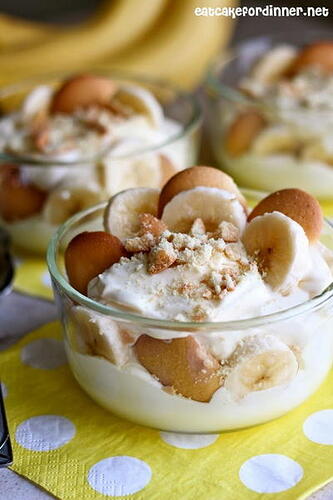 1 (14 oz.) can sweetened condensed milk
1 1/2 c. ice cold water
1 (3.4 oz.) box vanilla instant pudding mix
3 c. heavy cream
1 tsp. vanilla extract
4 c. sliced bananas
1 (12 oz.) box Nilla Wafers
In a large bowl, beat together the sweetened condensed milk and water until well combined. Add the pudding mix and beat well. Cover and refrigerate for 3-4 hours or overnight. It is very important to allow the proper amount of time for the pudding mixture to set.
In a large bowl, whip the cream and vanilla until stiff peaks form. Gently fold the whipped cream into the pudding mixture until no streaks of pudding remain.
Serves: 8-10