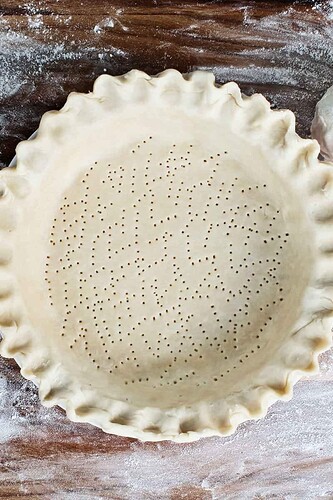 1 cup all-purpose flour
1/4 teaspoon salt
6 tablespoons butter
1 1/2 tablespoons shortening
1/8 cup ice water
Put flour and salt in the bowl of food processor.
Cut the butter and shortening into the flour. Process a few seconds until the mixture resembles a coarse meal.
Drop water very slowly and process briefly. The entire process should take about 20 – 30 seconds.
Remove dough wrap in plastic wrap and chill for 1 hr.
Remove from refrigerator and let stand for 15 min. before rolling out.
Bake in a 400 oven until done. Can be doubled for top and bottom crust.