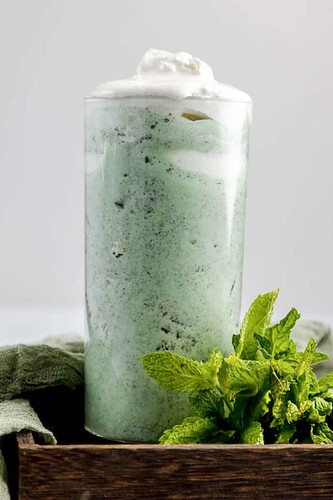 2 cups vanilla ice cream
1 tablespoon half and half
4 drops mint extract
2 drops green food coloring
3 Oreo cookies
2 tablespoons whipped cream
Allow ice cream to soften for about 10 minutes so it will be easy to blend.
Combine the ice cream, half-and-half, mint extract, and food coloring in a blender.
Blend for about 30 seconds or until well combined.
Then add Oreo cookies, and pulse a few times to crumble the Oreo cookies
Pour the McFlurry into a glass, and top with whipped cream.