This dipping sauce is a delightful balance of sweetness and spiciness that you're sure to love.
Enjoy!
Copycat McDonald's Sweet Chili Sauce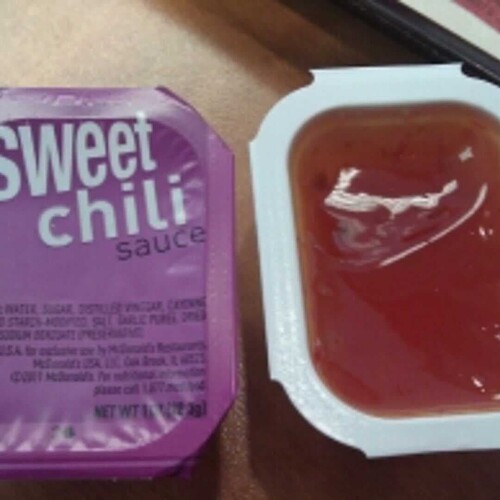 2 tablespoons water
2 1/2 tablespoons white vinegar
2 teaspoons cornstarch
1/4 cup light corn syrup
6 tablespoons sugar
2 teaspoons chili sauce (Huy Fong brand or similar)
1/4 teaspoon salt
dash ground cayenne pepper
dash garlic powder
In a small bowl, combine the water and vinegar. Whisk in cornstarch and make sure no lumps are in the mixture.

Place a small saucepan over medium heat and add the cornstarch mixture, corn syrup, sugar, chili sauce, salt, garlic powder and cayenne pepper. Stir frequently until mixture comes to a boil. Continue cooking for about 1 minute, then remove from the heat. Let the sauce cool, uncovered.
Makes about 1/2 cup.
Until Next Time… Be Well!
RSN