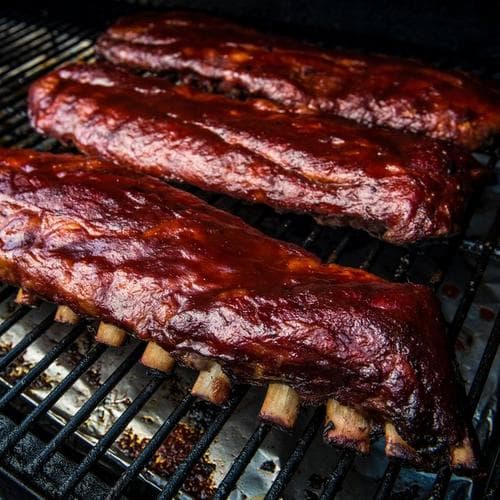 1 Cup raw sugar finely ground
1/2 Cup Kosher salt
1 Tablespoon onion powder
2 Tablespoon granulated garlic
1 1/2 Teaspoon Cayenne pepper
1 Teaspoon ground black pepper
2 Teaspoon ground mustard
4 Tablespoon Chili powder
1 Teaspoon cumin
6 Tablespoon Spanish paprika
Using a coffee grinder, grind the turbinado sugar with a few pulses until it is lightly powdered.
Combine with other ingredients and hand stir until well incorporated. Store in an airtight container.