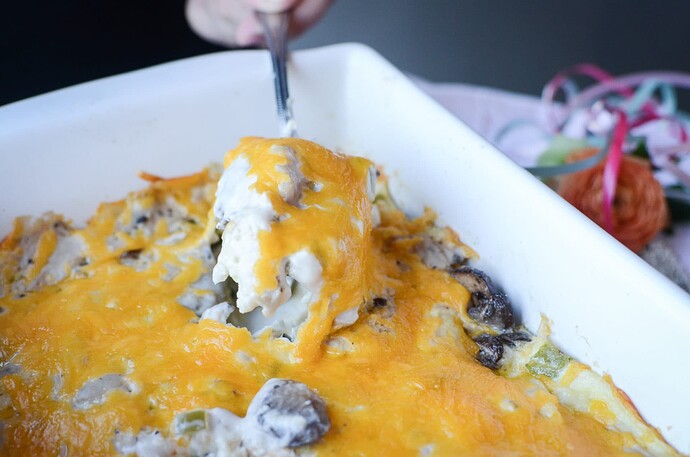 8 slices bread, trimmed and broken
1 lb. fresh mushrooms, sauteed
1/2 cup chopped onion
1/2 cup chopped celery
1/2 cup chopped green bell pepper
1/2 cup mayonnaise
1 tsp. salt
1/2 tsp. pepper
2 eggs
1 1/2 cup milk
1 can cream of mushroom soup
1 cup shredded cheddar cheese
Place half the bread pieces in the bottom of a greased casserole dish.
Combine mushrooms, onion, celery, and green bell pepper. Add in mayonnaise, salt, and pepper.
Beat eggs and then add milk.
Pour mushroom mixture over bread pieces and then cover with remaining bread pieces.
Pour milk mixture over the bread and let stand in refrigerator overnight.
Before baking, pour 1 can of cream of mushroom soup over the casserole. Bake at 325 degrees for 50 minutes. Remove from oven at 40 minutes and cover with grated cheese. Put back in oven for last 10 minutes.