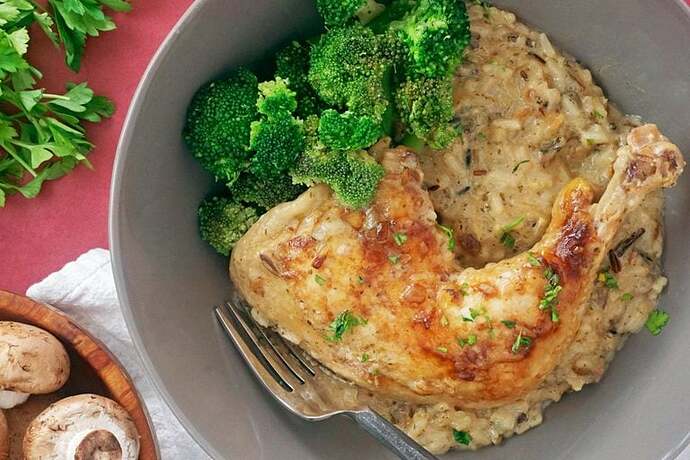 1 package (6 ounces) long grain and wild rice mix
1 can (10-3/4 ounces) condensed cream of mushroom soup, undiluted
1 can (10-3/4 ounces) condensed cream of celery soup, undiluted
1-1/2 cups (12 ounces) water
4 chicken leg quarters, skin on
1 envelope onion soup mix
Step 1: Mix
In a 9×13 casserole dish, combine the rice, the contents of its seasoning packet, the cream soups, and water. Stir to combine with a whisk.
Step 2: Add chicken and onion soup mix
Arrange the chicken over the rice mixture in a single layer and then sprinkle the onion soup mix evenly over the top.
Step 3: Bake
Cover tightly with aluminum foil and bake at 350°F for 2 hours, or until the rice is tender and the chicken is done cooking (e.g., when it reaches an internal temperature of 180°). Serve warm with your favorite side of steamed vegetables.