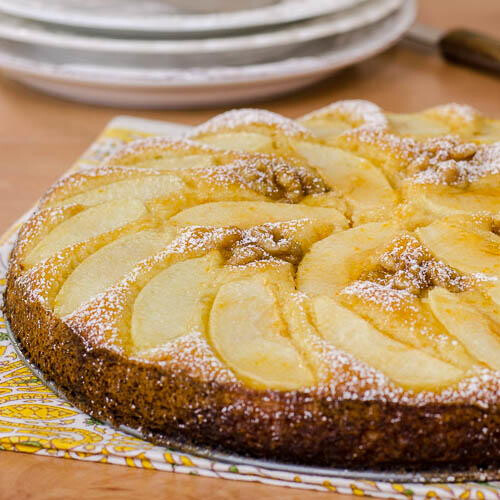 =-=-=-=-=-=-=-=-=-=-=-=-=-=-=-=-=-=-=
Tired of Exercising and Dieting?

It's Time to Try BioPls Slim Pro
=-=-=-=-=-=-=-=-=-=-=-=-=-=-=-=-=-=-=
Ingredients:
2 c flour
2 t cinnamon
1 t baking soda
1 c vegetable oil
2 c sugar
2 eggs
1 c walnuts, chopped
4 c apples,peeled & grated
FROSTING
1/4 c sugar
2 T cornstarch
1 c milk
1 c butter
16 oz cream cheese
1 t vanilla
1/2 c powdered sugar
Directions:
Preheat oven to 350 degrees. Grease & flour 3 - 8" cake pans. Mix together flour, cinnamon & baking soda.
Mix together oil, sugar & eggs; add to flour, stirring well. Blend in walnuts & apples. Pour into pans & bake 20-25 minutes or until tester inserted in the middle of cake comes out clean. Cool.
FROSTING:
Combine together granulated sugar & cornstarch. Add milk gradually while stirring; add butter. Cook in a double boiler, stirring constantly until thick. Cool mixture. In mixing bowl beat the cream cheese, vanilla & powdered sugar until creamy. Add cooked mixture to cream cheese. Put frosting between each layer of cake. Top 3rd layer of cake with frosting & decorate with remaining frosting.
Illinois - Bake a Cake
Enjoy!
Until Next Time… Be Well!
Kind Regards,
RSN