Olive Garden Chicken Marsala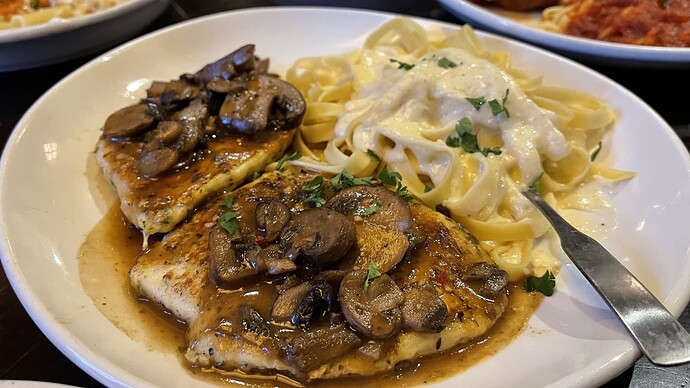 Total Time: 30 min.
prep:
cook: 30 min(s)
Serves 4
Ingredients:
1 lb(s) Chicken breast
1/2 cup(s) Flour
1/4 cup(s) Butter
6 oz Marsala wine
Salt and pepper as needed
Procedures:
Dredge chicken in flour.
Heat butter in saute pan.
Add chicken, cook 3 1/2 to 4 minutes, turn and cook and additional 2 minutes.
Add salt and pepper to taste.
Add wine, let reduce 2-3 minutes.
Transfer to serving plate.
Source: Olive Garden website, Italian Recipe Box page, 2002.