Outback Steakhouse Coral Reef Rita®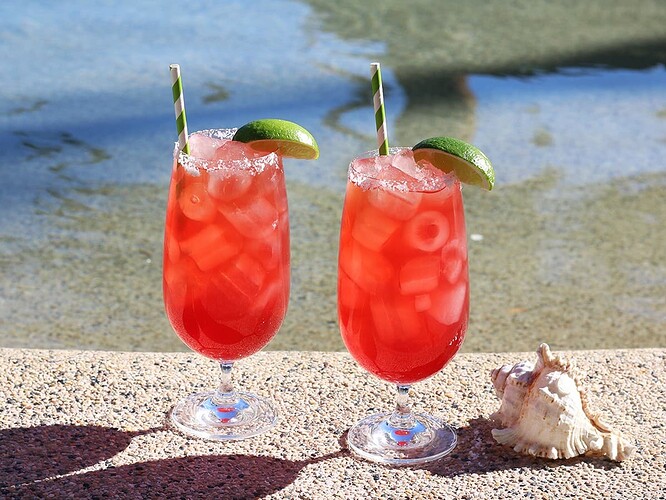 1-1/4 ounces Magaritaville gold tequila
1/4 ounce triple sec liqueur
3 ounces (approx. 1/3 c) sweet & sour mix
3 ounces (approx. 1/3 c) cranberry juice
1/4 ounce Grand Marnier liqueur
Garnish:Wedge of lime
Optional:Margarita salt for rim of glass
Moisten the rim of a 16-ounce glass then dip it in margarita salt.
Fill the glass with ice.Add the tequila, triple sec, sweet & sour mix and
cranberry juice to within half-inch of the top of the glass. Stir.
Splash a half shot of Grand Marnier over the top of the drink. Add a wedge
of lime and serve with a straw.
Makes 1 Drink.