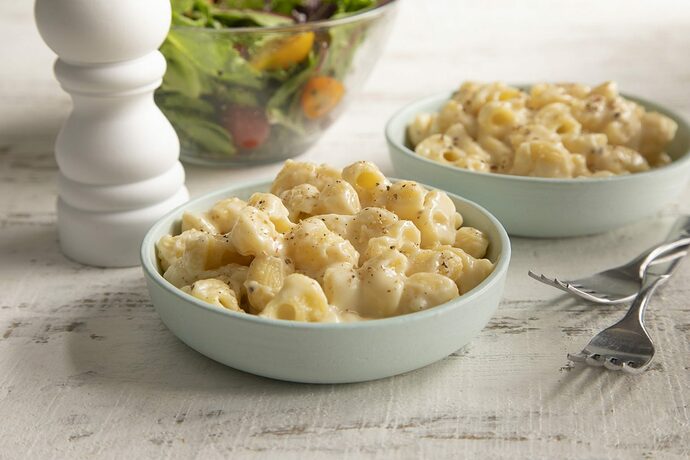 The Creamy White Cheddar Sauce Makes This Side Dish from Panera Bread a Comfort-Food Favorite.
Serves: 4 to 6
Hands-on time: 25 min.
Total time: 40 min.
1 (16-oz.) package small pasta shells
1/4 cup butter
1/3 cup all-purpose flour
2-1/2 cups 2% reduced-fat milk
6 slices white American cheese, chopped
1 cup (8 oz.) shredded extra-sharp white cheddar cheese
1 tbsp. Dijon mustard
1 tsp. kosher salt
1/4 tsp. hot sauce
Paprika (optional)
Prepare pasta according to package directions.

Melt butter in a Dutch oven over low heat. Whisk in flour and cook 1 minute, whisking constantly.

Gradually whisk in milk; cook over medium heat, whisking until mixture thickens and is bubbly. Remove from heat.

Add cheeses, mustard, salt and hot sauce, stirring until cheese melts and sauce is smooth.

Stir in pasta and cook over medium heat, 1 minute or until thoroughly heated.
Sprinkle with paprika if desired. Serve immediately.
Source: People Magazine website - Sep 2010