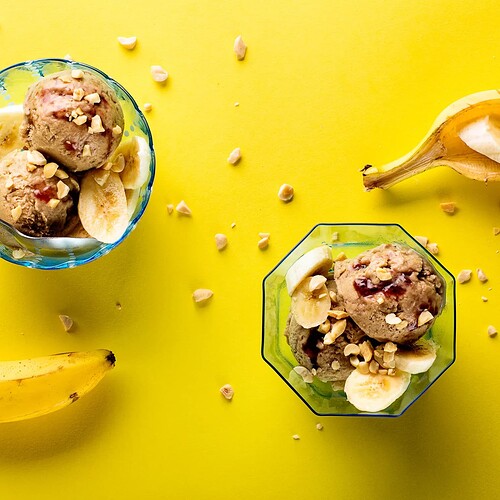 6 large very ripe bananas
6 tablespoons creamy peanut butter
1/4 cup grape jelly
Cut bananas into 1/2" slices. Arrange in a single layer on a large plate or rimmed baking sheet. Freeze until firm, about 1 1/2 hours.
Purée banana slices in a food processor, scraping down bowl as needed, until mixture becomes creamy, about 3 minutes. Add peanut butter and 3 Tbsp. water; purée until smooth, about 2 minutes more. Drizzle jelly over banana mixture, then pulse a few more times to just incorporate jelly and create a speckled appearance.
Divide ice cream among serving bowls and serve immediately.