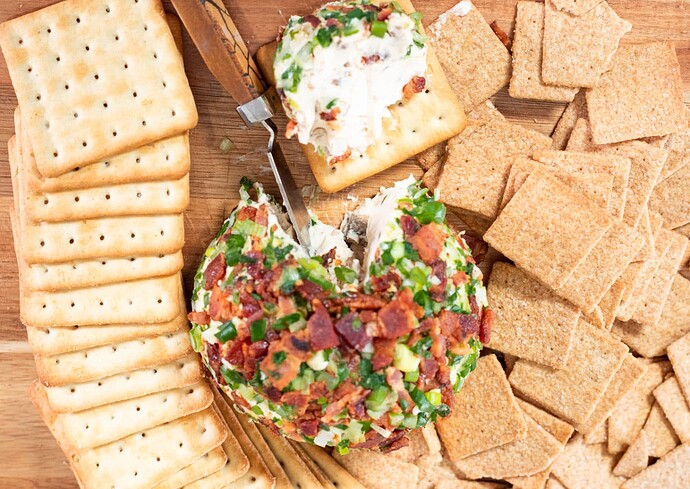 1/2 c fresh mushrooms, chopped
2 tbsp. butter
2 tbsp. lemon juice
1 8 oz. package cream cheese, softened
2 tbsp. creamy peanut butter
2 slices bacon
chives, finely chopped
Cook mushrooms in butter for 5 minutes; stir in lemon juice. Remove from heat.
Stir cream cheese and peanut butter until fluffy. Stir in mushrooms and cover. Refrigerate at least one hour.
Fry bacon until crisp; drain and crumble.
Shape cream cheese mixture into a ball.
Roll ball in bacon and chives; cover.
Refrigerate until serving time and serve with assorted crackers.
Keeps for several days in the refrigerator.