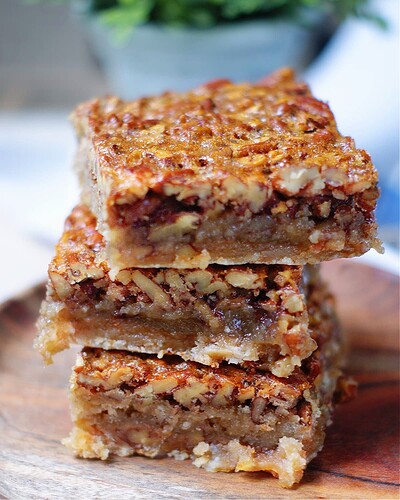 2 cups all-purpose flour
1/2 cup confectioners' sugar
1 cup butter, softened
1 can (14 ounces) sweetened condensed milk
1 large egg
1 teaspoon vanilla extract
Pinch salt
1 package (8 ounces) milk chocolate English toffee bits
1 cup chopped pecans
In a large bowl, combine flour and sugar. Cut in butter until mixture resembles coarse meal. Press firmly onto the bottom of a greased 13x9-in. baking dish. Bake at 350° for 15 minutes.
Meanwhile, in a large bowl, beat the milk, egg, vanilla and salt until smooth. Stir in toffee bits and pecans; spread evenly over baked crust.
Bake until lightly browned, 20-25 minutes longer. Cool. Cover and chill; cut into bars. Store in refrigerator.