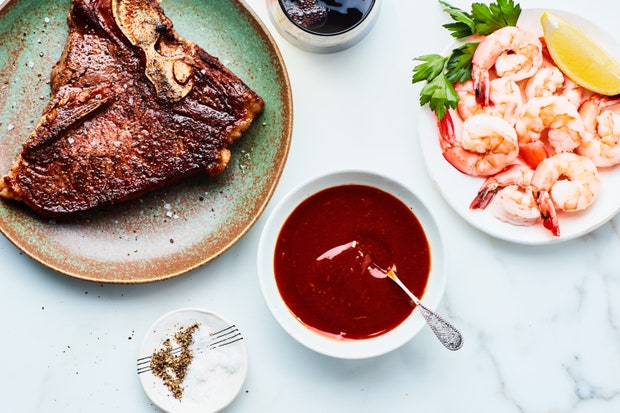 1 cup ketchup
2 tablespoons plus 1 teaspoon Worcestershire sauce
2 tablespoons distilled white vinegar
2 tablespoons mild-flavored molasses
2 tablespoons prepared horseradish
1 tablespoon plus 1 teaspoon sugar
1/2 teaspoon garlic powder
1/4 teaspoon kosher salt
1/4 teaspoon freshly ground black pepper
1/4 teaspoon Louisiana-style hot sauce, such as Tabasco
Whisk all ingredients in a medium bowl. Can be stored in frig for 2 weeks.
Can also be used as cocktail sauce.