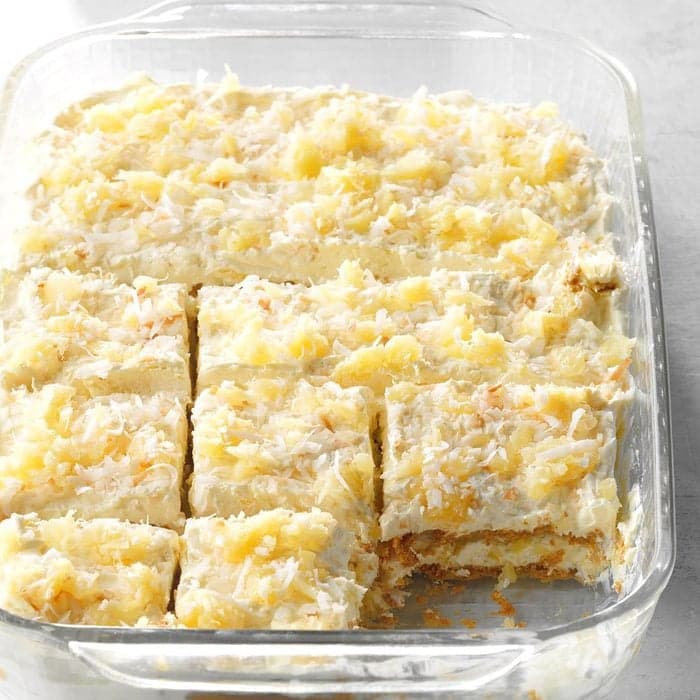 1 package (8 ounces) cream cheese, softened
1/2 cup confectioners' sugar
1/2 teaspoon rum extract
1 can (13.66 ounces) coconut milk, divided
1 package (3.4 ounces) instant vanilla pudding mix
1 container (8 ounces) frozen whipped topping, thawed
15 whole graham crackers
1 can (20 ounces) crushed pineapple, drained
1 cup sweetened shredded coconut, toasted
In a large bowl, beat cream cheese, confectioners' sugar and extract until smooth. Gradually beat in 1 cup coconut milk. Add pudding mix; beat on low speed until smooth. Fold in whipped topping.
Pour remaining coconut milk into a shallow dish. Quickly dip half the graham crackers into the coconut milk; allow excess to drip off. Arrange crackers in a single layer in the bottom of a 13x9-in. baking dish, breaking to fit as needed. Layer with half each of the cream cheese mixture, pineapple and coconut. Repeat layers. Refrigerate, covered, at least 4 hours before serving.