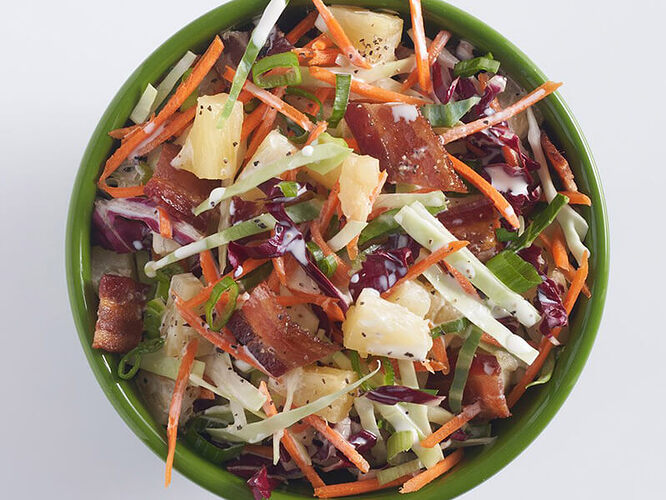 4 slices thick-cut bacon
1 20-oz can of pineapple chunks in juice (drained, reserve 3 Tbsp. juice)
1 ¼ cup matchstick carrots
6 tbsp mayonnaise
1 tbsp apple cider vinegar
1 tsp salt
½ tsp black pepper
16-oz package of tri-color coleslaw mix
4 green onions, sliced thin
Place bacon in a cold skillet over medium heat.
Cook, stirring frequently, 5–7 minutes or until crisp.
Use a slotted spoon to transfer bacon to a paper-towel-lined plate.
Drain pineapple, reserving 3 Tbsp juice.
In a small bowl, whisk reserved juice, mayonnaise, salt, and pepper.
Combine coleslaw mix, bacon, pineapple, and onions in a large bowl.
Add mayonnaise mixture and stir well to combine.