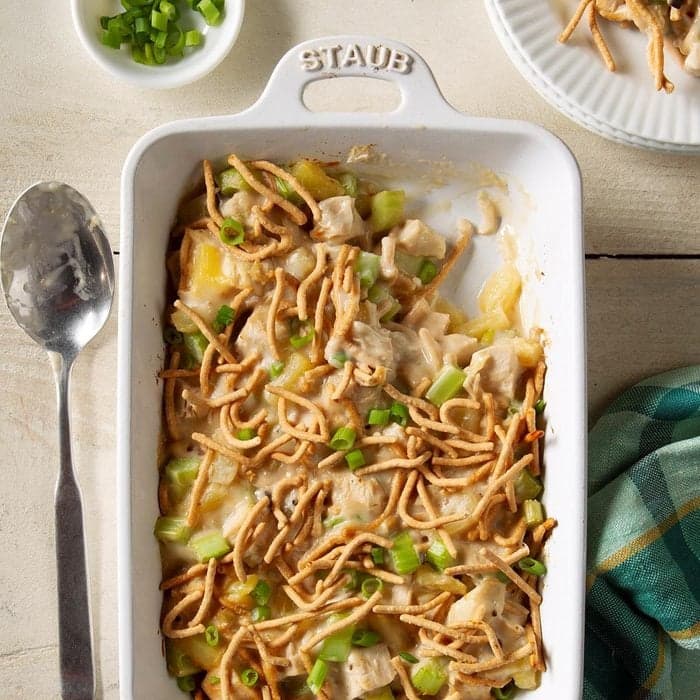 2 cups cubed cooked chicken
1 can (10-1/2 ounces) condensed cream of mushroom soup, undiluted
1 cup pineapple tidbits
2 celery ribs, chopped
1 tablespoon chopped green onion
1 tablespoon reduced-sodium soy sauce
1 can (3 ounces) chow mein noodles, divided
Preheat oven to 350°. In a large bowl, combine the first 6 ingredients. Fold in 1 cup chow mein noodles.
Transfer to a greased shallow 2-qt. baking dish. Sprinkle with remaining noodles. Bake, uncovered, until heated through, 20-25 minutes. If desired, top with additional green onions.