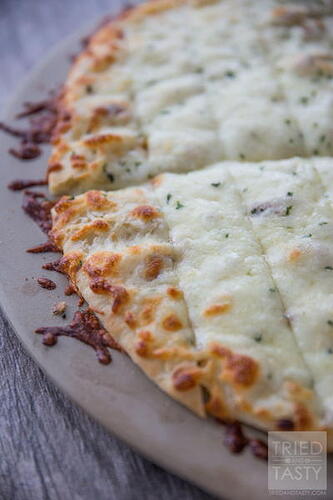 1 Stonefire Naan Pizza Crust
8 oz. mozzarella cheese, shredded
1/3 c. softened butter
1 tsp. garlic salt
1 tsp. parsley
Preaheat oven to 425.
Brush Stonefire Naan with softened butter, garlic salt and top with cheese.
Sprinkle with parsley.
Bake 10-15 minutes until cheese is bubbling and slightly browned.
Serve warm with marinara if desired.