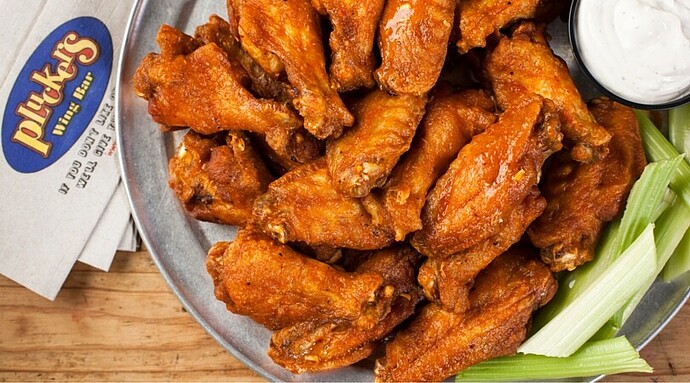 3 pounds chicken wings
2 cups Lousianna Hot Sauce
1/2 cup butter
2 jalapenos sliced
2 tablespoons cider vinegar
2 teaspoons freshly ground black pepper
oil for frying
Cutting the wings
If the wings are not already pre-cut, straighten out the wing, and cut the wing at each joint.
Frying the wings
Preheat vegetable oil to 350 degrees.
Deep-fry the wings for 8 to 10 minutes. The chicken will be done when 165 degrees, juices from the chicken should be clear. Drain chicken on a wire rack resting on a baking sheet.
Spicy Buffalo Wing Sauce
While the chicken is cooking prepare the sauce by combining the hot sauce, butter, vinegar, jalapeno slices, and ground black pepper in a small pot.
The sauce will be done when all of the butter has been melted. Whisk the sauce together so it forms an emulsification.
Toss the Wings
When you are ready to serve the wings, place several of them into a bowl, add a ladle or two of sauce, and toss the wings to coat them well.