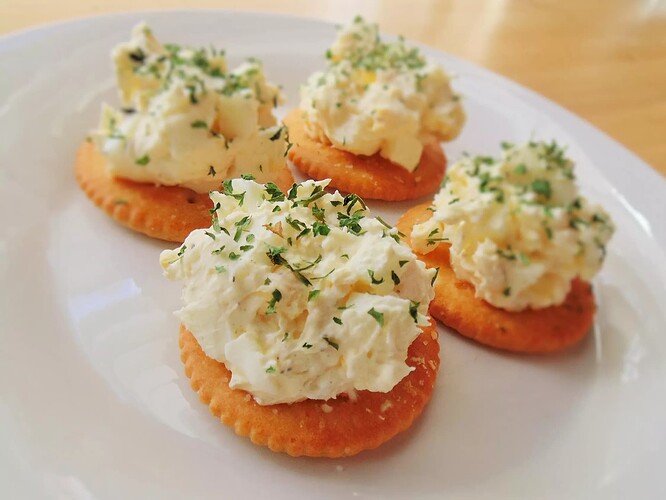 1 (8 ounce) package cream cheese, softened
1 tablespoon butter, softened, or more to taste
4 hard-boiled eggs, chopped
1 small onion, chopped
salt and ground black pepper to taste
1 tablespoon chopped fresh parsley, or to taste
Combine cream cheese and butter in a bowl and mash with a fork. If mixture is too thick, add more softened butter. Mix in eggs and onion. Season with salt and pepper; serve with parsley.
Note:
You can cook the onion in a little butter prior to adding to the salad if you are not a fan of raw onion.