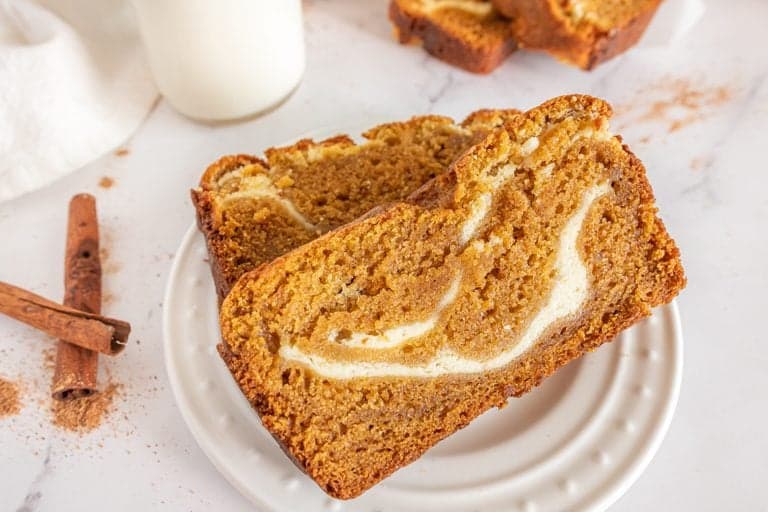 2 1/2 c. sugar
1 8 oz. pkg. softened cream cheese
1/2 c. margarine
4 eggs
1 16 oz. can pumpkin
3 1/2 c. flour
2 tsp. baking soda
1 tsp. salt
1 tsp. cinnamon
1/2 tsp. baking powder
1/4 tsp. ground cloves
1 c. chopped nuts
Combine sugar, cream cheese and margarine, mixing at medium speed until well blended. Add eggs, one at a time mixing well after each one. Blend in pumpkin. Add combined dry ingredients, mixing just until moistened. Fold in nuts. Pour into two greased and floured 9 x 5 inch loaf pans. Bake at 350 degrees for 1 hour or until it tests done. Cool 5 minutes and remove from pans.