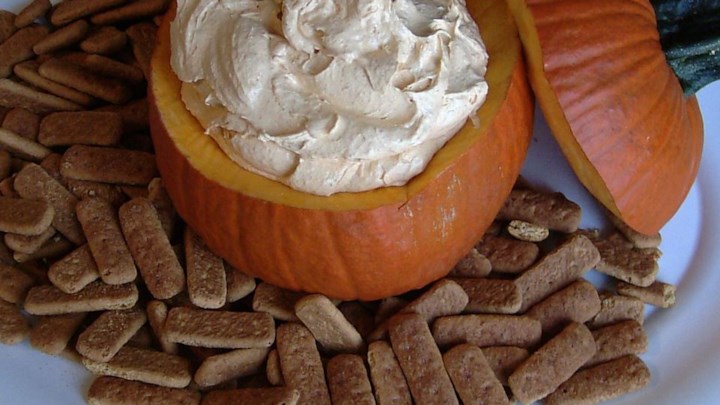 This sweet dessert dip tastes like pumpkin pie cheesecake! Made with real pumpkin puree, marshmallow fluff, and cream cheese, this dip is so delicious!
1 8oz block of cream cheese, softened
1 7oz jar of marshmallow fluff (also known as marshmallow creme)
3 Tbsp pumpkin puree
1 tsp pumpkin pie spice
1/2 tsp vanilla extract
Beat cream cheese and marshmallow fluff together until well combined, about 1 minute.
Add in pumpkin puree, spices, and vanilla extract. Beat until well combined, about 1 minute, scraping down the sides of the bowl as necessary.
Graham crackers, vanilla wafers, or fruit all taste absolutely delicious with this dip! Use whichever you would like.
Yield: 5-6 Servings
Epicurious