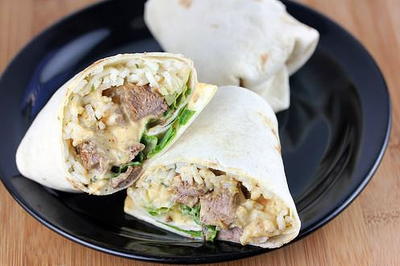 1 lb flank steak
juice of 2 limes
juice of 1 medium orange
½ cup cilantro (chopped)
½ teaspoon chili powder
2 teaspoons cumin
5 garlic cloves
2 teaspoons oregano
2 chipotle peppers in adobo sauce
1 teaspoon ground black pepper
Add all of the ingredients except for the steak in a food processor or blender.
Blend well. If you do not have a blender, mince all of the ingredients and combine them in a bowl.
Place the steak into a sealable plastic bag and pour the marinade over the steak.
Seal the bag and refrigerate for several hours to allow the steak to marinate.
Remove the steak from the marinade.
Lightly grease the grates of an outdoor grill. Heat the grill to medium-high heat.
Place the steak onto the grill and cook until it has reached your desired doneness, medium-rare the best.
Remove the steak from the grill and let it rest for a few minutes.
Slice the steak against the grain into thin strips.