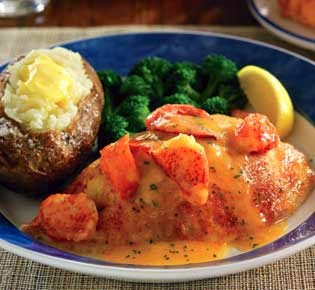 8 Sheets of parchment paper
8 cups fresh Spinach washed and dried
Nonstick Cooking Spray fat-free
1 cup Carrots shredded or matchstick cut
1 Red Pepper cut into thin strips
8 tablespoons Sun-dried Tomato Vinaigrette Salad Dressing fat-free
All-purpose Salt Free Seasoning
4 tablespoons Sun-dried Tomatoes chopped
4 each 8-10 oz pieces of Tilapia skin off
Preheat oven to 400 degrees.
Layering the bag:
Spray each sheet of parchment paper lightly with Non-stick Cooking
Spray on top side only.
Place 1/4 Spinach in the center of each of 4 of the parchment paper
pieces; add 1/4 of the Carrots and 1/4 of the Red Pepper slices to
each stack.
Top each Spinach and Vegetable stack with 1 Tbsp Sun-dried Tomato
Vinaigrette.
Place one piece of Tilapia on top of the Spinach and Vegetable
mixture. Sprinkle with Salt Free Seasoning and top with 1 Tbsp
chopped Sun-dried Tomatoes and 1 Tbsp Sun-dried Tomato Vinaigrette.
Sealing the bag:
Place one sheet of the parchment, sprayed side down on top of each
piece of the tilapia.
Crimp the two sheets of parchment paper like a pie crust until the
bottom and the top are completely sealed.
Cooking:
Place the bags of tilapia onto a cookie sheet and cook in a 400
degree oven for 15-20 minutes or until the fish reaches an internal
temperature of 140-150 degrees.
Place the bag onto a plate and slice the parchment open at the
table to enjoy.