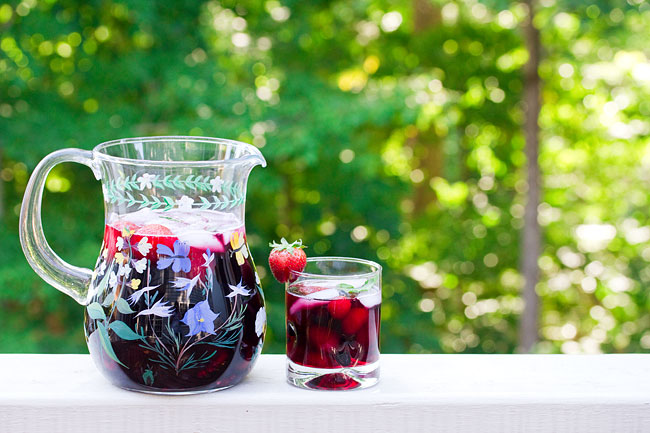 1 cup strawberries hulled
1 cup blueberries
1 cup raspberries
1 teaspoon sized knob of fresh ginger, peeled and lightly crushed
1 1/2 cups berry flavored vodka
1 1/2 cups Ocean spray blueberry juice
1/2 cup sugar or to taste
1 750 ml bottle of red wine
1-2 cups gingerale
ice cubes
mint sprigs for garnish
In a large pitcher, place the strawberries, blueberries, raspberries, ginger, vodka, fruit juice, and sugar.
Mix well. Cover the pitcher and let the berries macerate in the fridge for about 30 minutes.
Fish out and discard the ginger piece.
Just before serving, stir in the wine, ginger ale and ice cubes.
Makes 1 large pitcher