Rosemary Herb Steak Butter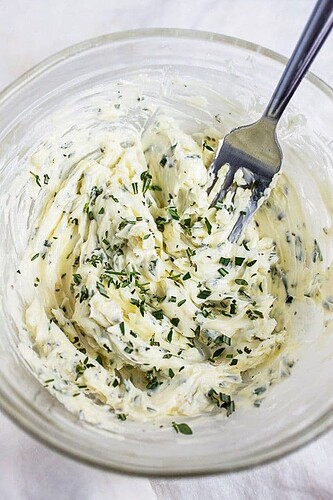 Ingredients:
4 oz salted butter
1 tablespoon minced rosemary leaves
1/4 teaspoon minced thyme leaves
1 tablespoon minced shallot
1 clove minced garlic
pinch of fresh ground pepper
Directions:
Combine all ingredients in a bowl and mix together with a spatula.

Scrape out the butter mixture and place onto a piece of parchment paper, then roll into a log.

Freeze and use for a later use. When you decide to use it, remove the butter from your freezer and slice it into coins. You can utilize the coins by melting onto vegetables, baked potatoes, fish, meats, or whatever you choose.
Until Next Time… Be Well!
Kind Regards,
RSN