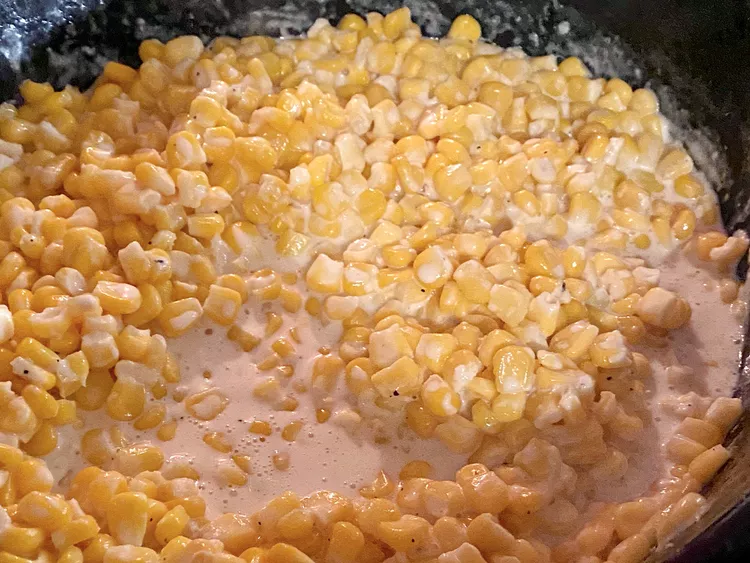 1 pint heavy cream
4 ounces cream cheese
16 ounces corn frozen
2 teaspoons sugar
1 teaspoon salt
black pepper (optional)
In a medium pot over medium heat, combine heavy cream and 4 ounces of cream cheese. Stir until well blended, and the sauce is smooth and creamy.
Add corn kernels and stir them in. Heat until the corn is warmed through.
Add salt and sugar and stir to combine.
Serve with some fresh cracked black pepper on top if desired.