Sensational Smoothies
How to Create Amazingly Delicious Smoothies That Boost Your Long-Term Health, Energy, and Physique!
All the smoothies you will find in this book are healthy, nutritious, and they taste great too!
Discount Cookbook Club Members Get This Cookbook Free (Cookbook Club password required):
(The cookbook club is a paid subscription that is separate from our free recipe forums)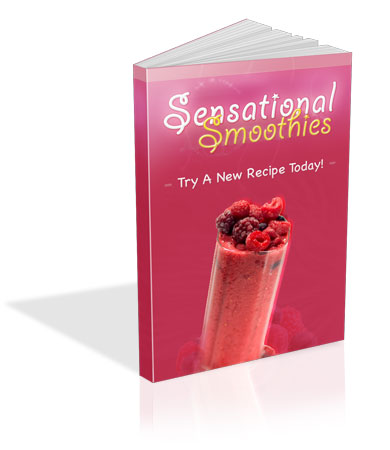 Full Description:
In this book, you will find:
Over 180 smoothie recipes that make use of a wide variety of ingredients.
Tips on how to choose the freshest fruit and vegetables!
Tips on how to properly store and prepare your ingredients so you don't lose the flavor, vitamins, and minerals.
When it's okay to substitute frozen ingredients for fresh ones.
How to choose ingredients depending on their nutritional values or based on the benefits you want.
How to avoid disastrous combinations that result in unpalatable smoothies.
Tips on the best equipment to use for making smoothies so you only need to get the equipment you really need (though you probably have it all already!)
The perfect smoothing-making technique, which will make sure you always get smooth, thick, flavorful smoothies.
How you can make delicious cocktail and dessert smoothies. Give in to some cravings, while still staying healthy!
- Non Members Can Sign Up Here
- Or To Order This Title Separately Click Here