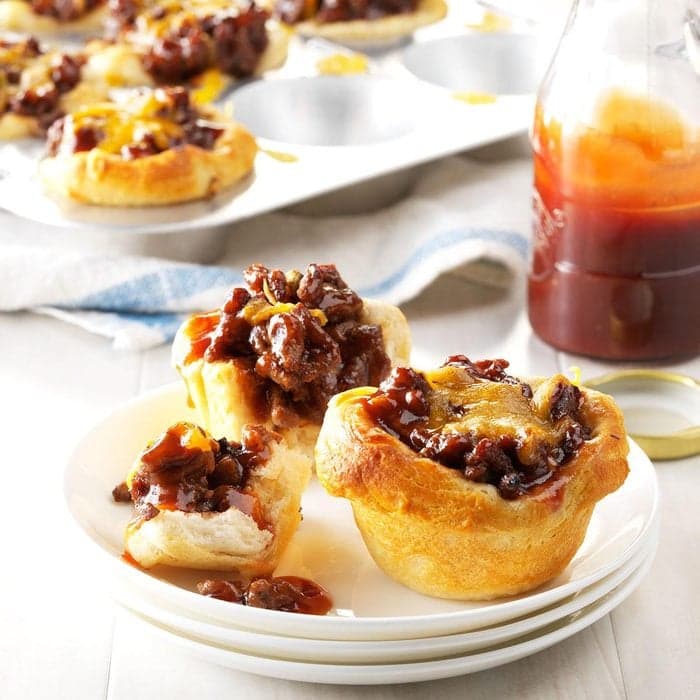 1 pound lean ground beef (90% lean)
1/4 cup each finely chopped celery, onion and green pepper
1/2 cup barbecue sauce
1 tube (12 ounces) refrigerated flaky biscuits (10 count)
1/2 cup shredded cheddar cheese
Heat oven to 400°. In a large skillet, cook beef and vegetables over medium heat until beef is no longer pink, 5-7 minutes, breaking up beef into crumbles; drain. Stir in barbecue sauce; bring to a boil. Reduce heat; simmer, uncovered, 2 minutes, stirring occasionally.
Separate dough into 10 biscuits; flatten to 5-in. circles. Press onto bottoms and up sides of greased muffin cups. Fill with beef mixture.
Bake until biscuits are golden brown, 9-11 minutes. Sprinkle with cheese; bake until cheese is melted, 1-2 minutes longer.