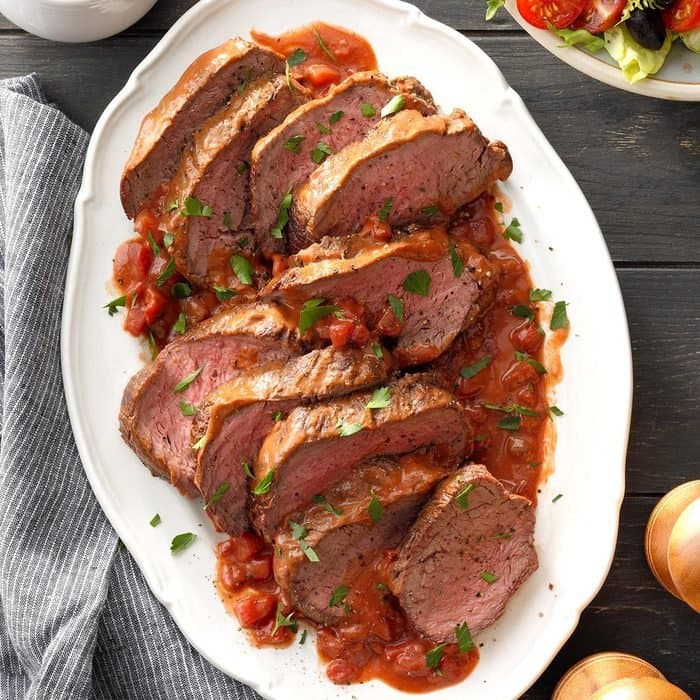 2 cans (14-1/2 ounces each) diced tomatoes with mild green chiles
1-1/2 cups dry red wine
1 can (10-1/2 ounces) condensed tomato soup, undiluted
1 can (10-1/2 ounces) condensed cream of mushroom soup, undiluted
1 can (15 ounces) tomato sauce
3 garlic cloves, minced
1 tablespoon Worcestershire sauce
2 teaspoons ground mustard
1/2 teaspoon pepper
1 beef tenderloin (6 pounds)
Chopped fresh parsley, optional
Stir together tomatoes, wine, soups, tomato sauce, garlic, Worcestershire sauce, mustard and pepper in bottom of 6- or 7-qt. slow cooker. Cut beef tenderloin in half; add to slow cooker, making sure to cover with sauce mixture. Cover and cook on low until meat is tender, 6-8 hours. If desired, top with chopped fresh parsley.